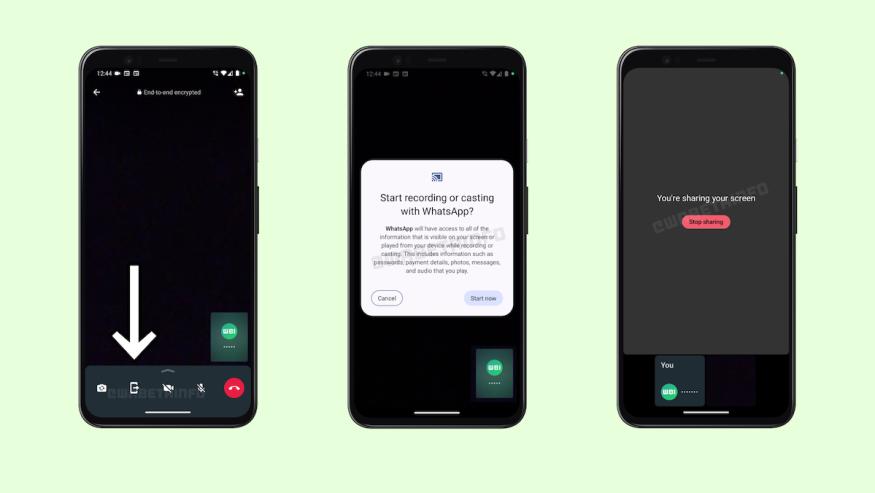 WhatsApp's newest update takes a page out of work-centric video call platforms like Zoom and Microsoft Teams. The messaging app is in the process of rolling out a screen sharing feature that will record and display the contents of your screen with whoever is on the other end of the video call, WABetaInfo reports.
An icon of a phone with an arrow pointing out of it represents the feature and sits alongside longstanding tools like switching cameras, muting and disabling video that appear at the bottom of WhatsApp calls. Once you click the new button, a prompt appears asking if you want to "Start recording or casting with WhatsApp?" alongside a disclaimer that the company will have access to any passwords, photos or payment details you display. If you're okay with that, all that's left is to click "Start now." You can then stop sharing your screen at any time during the call.
Screen sharing is only available to select Android beta testers right now but should roll out to more users in the coming weeks. However, it might not work on older Android models, bigger group calls or with people who don't have WhatsApp's latest version downloaded. If you have an iPhone or iPad and don't feel tied to WhatsApp, Apple baked a similar screen sharing feature into FaceTime calls in January.
---
Author: Engadget
Source: Engadget