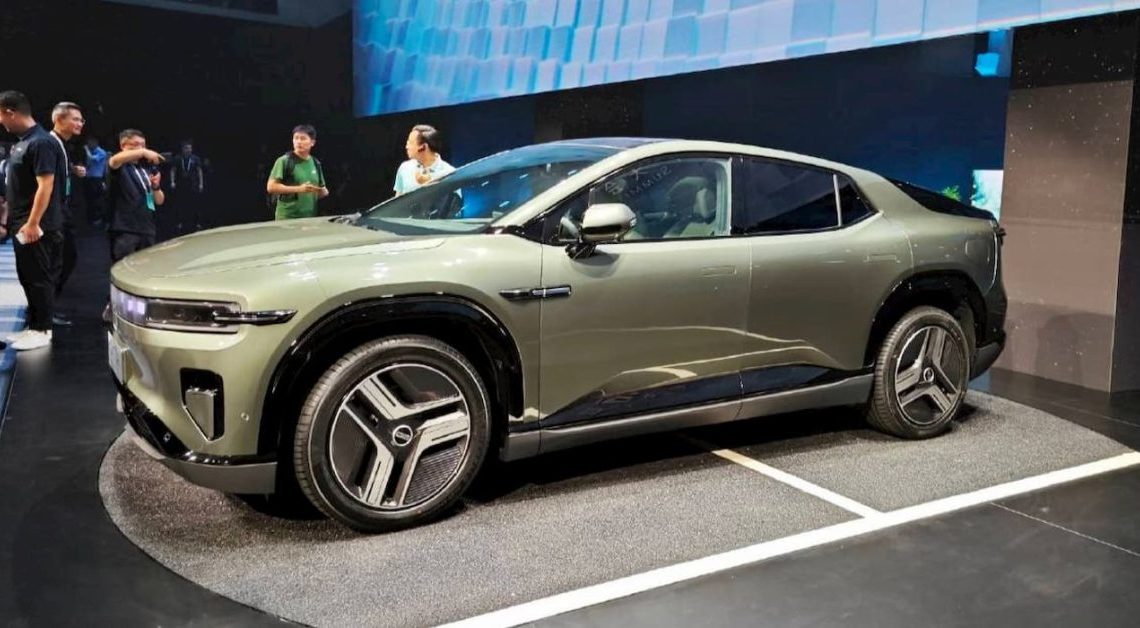 Chinese automaker Changan revealed a fully electric concept car, dubbed the CD701, that can convert from an SUV to a pickup at the push of a button.
Chinese automaker shows off electric SUV/pickup vehicle
The state-owned Chinese legacy automaker introduced the new EV under its Qiyuan brand at the Changan Auto Tech Ecosystem Summit this week.
Changan claims the new concept EV can transform from an electric SUV to a pickup truck, giving you the best of both worlds. The model features a retractable glass panel over the rear seats that slides under the roof, opening up the back end like a pickup truck.
The retractable roof can make it easier to load and unload longer gear that won't typically fit in an SUV.
As for how to activate the transition from an electric SUV to a pickup, the Chinese automaker suggests it can be done with the push of a button on the large center control screen.
Another cool feature is the digital screen shown in between the headlights and rear taillights that can display information like messages, charge status, and the model name.
According to Car News China, the electric car is based on Changan's SDA smart electric platform. The automaker's SDA platform was the highlight at the tech summit and was revealed for mass production.
The inside is minimalist, with one large control screen in the center and a foldable entertainment screen for the passenger. There is no instrument panel shown. Instead, the information is shown on the central control screen. It also appears to support gaming and AI-assistant features.
Changan made several bold claims about the vehicle, including that it could find a charging location autonomously. The company is developing the technology to support functions like this.
According to Changan, it will also be equipped with "vehicle satellite communication" tech that will never lose connection. The electric SUV and pickup combo vehicle is expected to go into mass production next year.
German luxury automaker Audi teased a similar SUV and pickup truck EV with its Activesphere concept (check out Audi's concept EV here).
Source: Car News China, Changan Weibo
---
Author: Peter Johnson
Source: Electrek