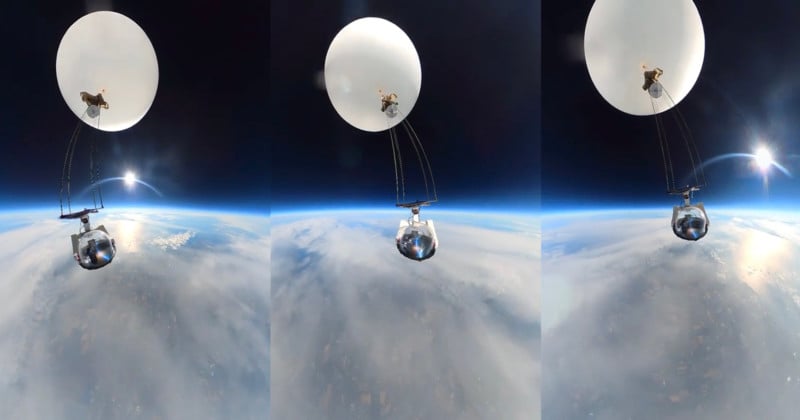 The Insta360 team partnered with NewMakeIt to send its tiny ONE X2 action camera high enough into the sky to clearly see the darkness of space and the curvature of the Earth.
Views of Earth from space are relatively common when taken from the International Space Station, but it is much rarer to see views from cameras and photographers not related to a space program. Insta360 partnered with NewMakeIt to attach its ONE X2 action camera to a space balloon to see if it could withstand the environments of low Earth orbit.
Insta360 says that it mounted the ONE X2 camera on a customized payload with its invisible selfie stick (later removed by the camera's algorithms) to create what it describes as a "drone-esque" panoramic view of Earth.
View this post on Instagram
The Insta360 ONE X2 was announced in October of 2020 and is a $430, 5.7K stabilized, 360-degree camera that is waterproof up to 10 meters below the surface without a case, but the specifications don't mention anything about its ability to survive at near-Earth orbits.
NewMakeIt describes itself as a collaborative facility that enables members of the local community to start innovative, creative, entrepreneurial, or learning endeavors by providing them with physical space, tools, and technology to turn ideas and turn them into reality. Clearly, the idea was to attach the Insta360 X2 to what appears to be a type of high-altitude balloon and see what would happen.
High altitude balloons generally reach a height between 18 and 23 miles above sea level, which matches Insta360's claim that the balloon and camera floated to 100,000 feet and remained there for two hours. While cameras reaching similar heights and continuing to function isn't uncommon and has been done for many years, it's still impressive to think that relatively affordable, consumer-level cameras can survive and operate at the negative 56-degrees Celcius (about negative 68.8 degrees Fahrenheit) for two hours.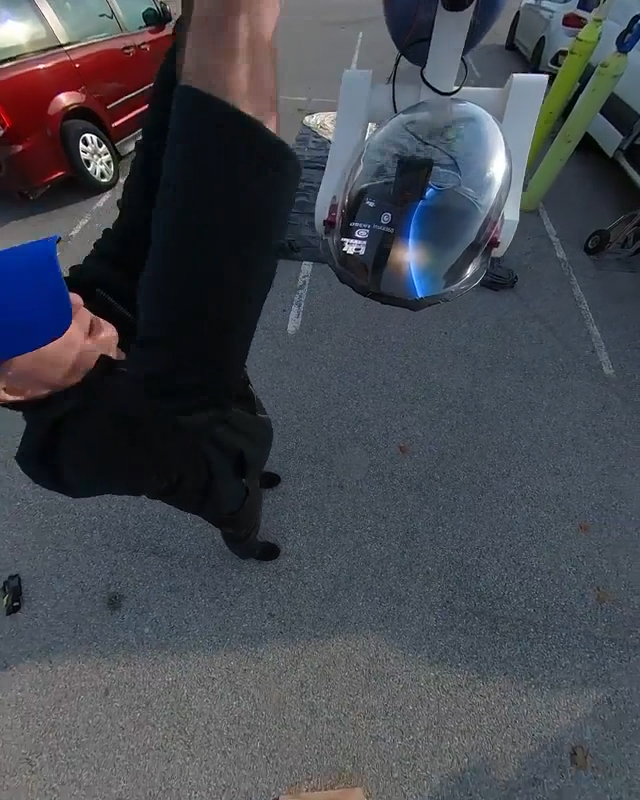 The video shows the custom domed unit which appears to hold a few items, one of which is very likely an external battery since Insta360 only rates the battery of the camera to last 80 minutes and the company says it was able to continuously record in space for two hours, which doesn't count the ascent time.
More videos from Insta360 can be found on the company's Instagram and TikTok.
---
Author: Jaron Schneider
Source: Petapixel