Samsung announced its own generative AI model, called Gauss. The on-device AI model consists of Samsung Gauss Language, Samsung Gauss Code, and Samsung Gauss Image – each part tailored for its specific task.
Samsung Gauss Language is a generative language model that can compose emails, summarize documents, and translate content. It can also enable smarter device control (think Google Home or Amazon Alexa).
Samsung Gauss Code uses the coding assistant code.i, which allows developers to code easily and quickly, perform code description and test case generation.
Samsung Gauss Image is a generative image model that can create and edit images, change their style, and even convert low-res images to high-res.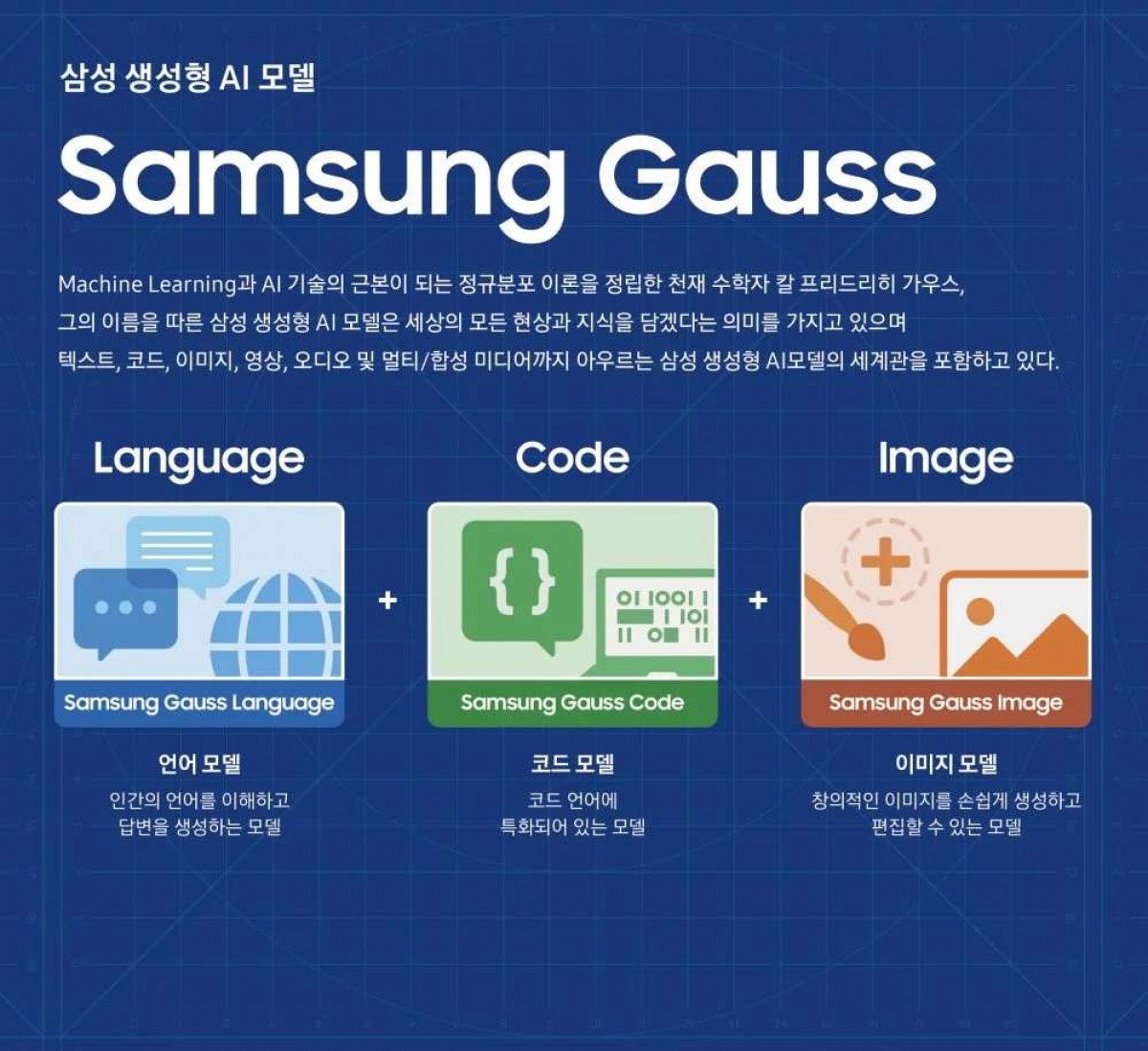 Samsung Gauss is named in honor of Carl Friedrich Gauss – the legendary mathematician who established the normal distribution theory (the Gaussian process) – thought as the backbone to AI.
Samsung Gauss will be an integral part of the Galaxy S24 series, when they launch in January 2024. Gauss already is used by Samsung employees for boosting productivity, the company says.
---
Author: Ivan
Source: GSMArena