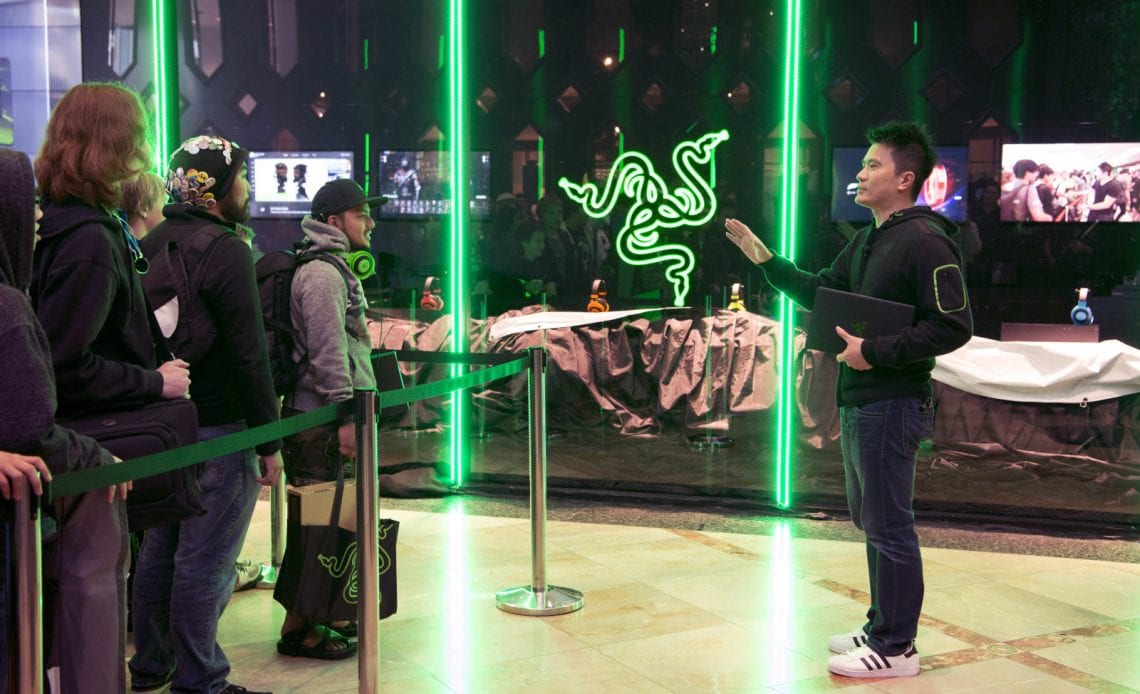 Soon, you won't have to make a pilgrimage to San Francisco if you're determined to visit a Razer store in the US. The gaming giant is opening its largest store yet, and just its second in the US, at The LINQ Promenade in Las Vegas on September 7th. The shop (not yet pictured) will span 2,400 square feet across two floors, and it'll once again be characterized as a "gaming hangout" that serves as both a social space and a place for Razer to hawk its wares. The lower floor will have 10 gaming stations to host esports tourneys, while the mezzanine above will have a streaming "lounge" for online broadcasters.
This being Razer, you can also expect a 16-display wall that will showcase live competitions and streams to just about anyone within sight of the store.
The company's retail footprint is still tiny. It'll have just four stores total after this, with the other two located in Hong Kong and Taiwan. You'll have a much easier time buying Razer gear online or through its many retail partnerships. This does illustrate just how large Razer has become, though — it can justify stores in high-profile locations to burnish its image, even if it's nowhere near the scale of tech giants like Apple, Microsoft or Samsung.
---
Author: Jon Fingas
Source: GSMArena av, games, gaming, gear, las vegas, personal computing, personalcomputing, razer, retail, shopping, store, video games
---