OnePlus released an official teaser for the OnePlus 11R smartphone today. The revealed some of the details of the device, with the rest to be revealed when the phone launches on February 7 alongside the OnePlus 11 and other products.
The OnePlus 11R features the Qualcomm Snapdragon 8+ Gen 1, same as the chip used in the OnePlus 10T and a step down from the Snapdragon 8 Gen 2 on the OnePlus 11. The phone features a vapor chamber cooling system that is seemingly identical to the OnePlus 10T's and is about 64% larger than the one on the OnePlus 10 Pro.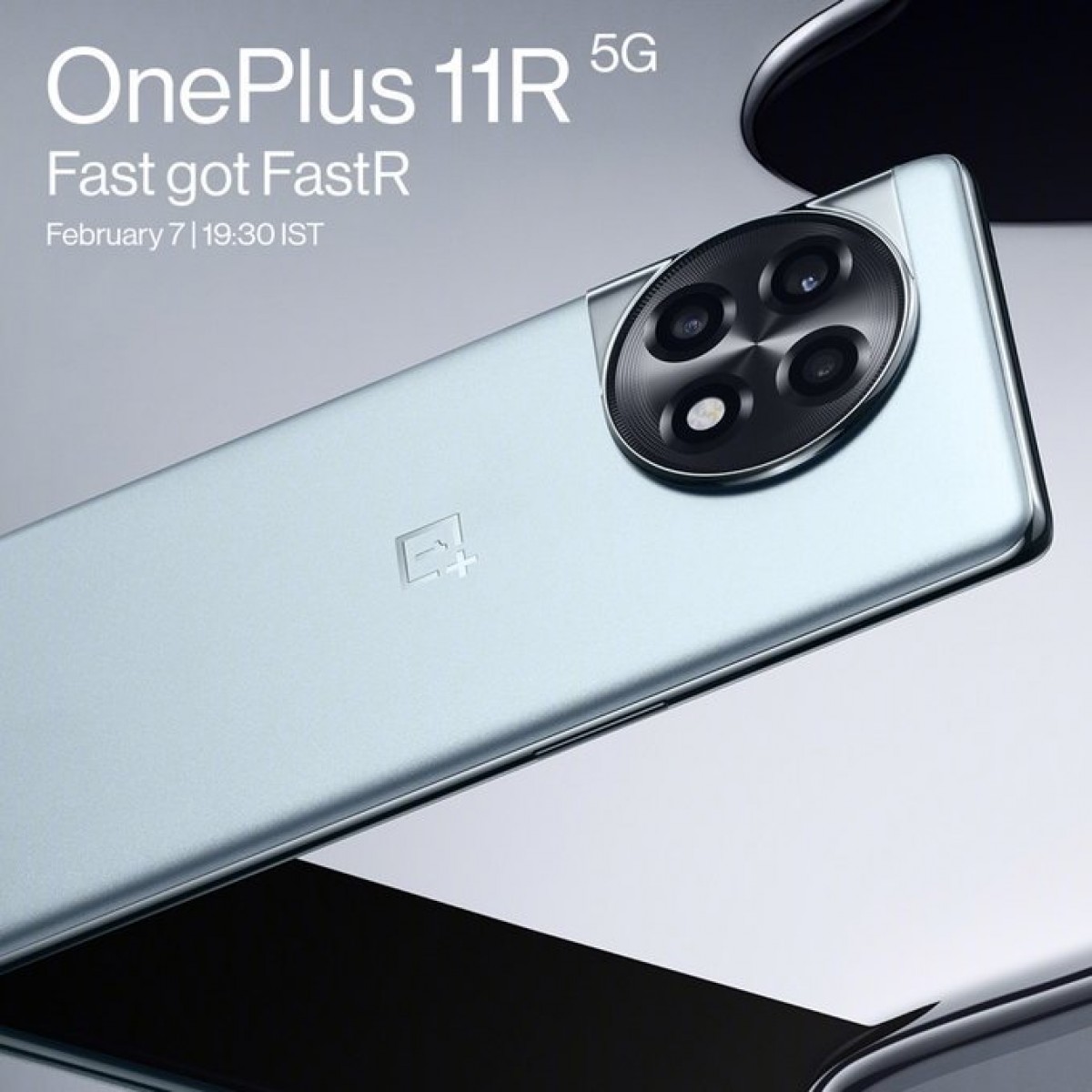 You can also configure it up to 16GB RAM but there's no mention of other memory and storage options. A new RAM-Vita feature uses machine learning and AI to accelerate the reallocation of memory between usage.
The OnePlus 11R also features a 120Hz LTPS LCD display. The display can adjust its refresh rates between 40Hz, 45Hz, 60Hz, 90Hz, and 120Hz, which are somewhat arbitrary values. There's no content that corresponds with 40Hz and 45Hz values and having standard 48Hz and 50Hz figures would have provided better frame pacing for 24fps, 25fps, and 50fps video content, which is quite common.
The phone also features 100W SuperVOOC fast charging and a 5,000mAh battery, which can be charged in 25 minutes.
Further details, pricing, and availability will be announced on February 7 when the OnePlus 11R launches alongside the OnePlus 11, OnePlus Pad, OnePlus Buds Pro 2, and the OnePlus TV 65 Q2 Pro.
---
Author: Prasad
Source: GSMArena