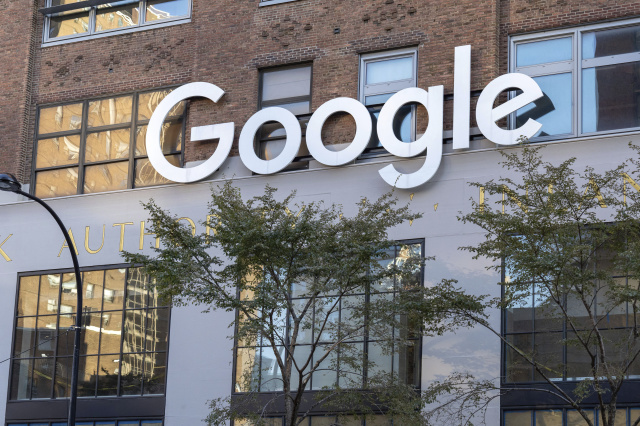 Google is investigating an artificial intelligence researcher after it detected that "an account had exfiltrated thousands of files" and shared them externally. Margaret Mitchell, a co-lead of the Ethical AI unit, has been locked out of Google's corporate systems over the matter. 
She's not fired **yet**. But apparently they've told her she will be locked out for at least a few days. https://t.co/H1ibkgNQHM

— Timnit Gebru (@timnitGebru) January 20, 2021
The investigation follows the acrimonious exit last month of another prominent AI researcher, Timnit Gebru, who said Mitchell has been told that she'll be locked out for a few days. According to an Axios source, Mitchell used automated scripts to search her messages for examples of discriminatory treatment toward Gebru. Engadget has contacted Google for comment.
"Our security systems automatically lock an employee's corporate account when they detect that the account is at risk of compromise due to credential problems or when an automated rule involving the handling of sensitive data has been triggered," it said in a statement. "In this instance, yesterday our systems detected that an account had exfiltrated thousands of files and shared them with multiple external accounts."
As Bloomberg notes, Mitchell has expressed support for Gebru on Twitter and criticized Google and other tech giants for how they handle gender, race and systemic bias issues. On Tuesday, Mitchell criticized Google CEO Sundar Pichai's upcoming meeting with leaders of historically Black colleges and universities.
Say you have a problem with consistently alienating Black women and have caused serious damage in their lives.
You could:
A) try to undo that damage
B) try to find more Black people to like you (the tokenism approach).
Good luck…..https://t.co/rrhL8AQDIF

— MMitchell (@mmitchell_ai) January 19, 2021
Gebru, who is Black and worked with Mitchell on the Ethical AI team, claims Google fired her. She had indicated she might quit if the company didn't meet her demands. Google shut down Gebru's email access and told her reports that she resigned.
Thousands of Googlers, academics and others signed an open letter in support of Gebru. Pichai apologized for how the company handled the issues surrounding her departure and pledged to investigate. Google employees formed a union soon afterwards.
Update (11 PM ET): The recently-formed Alphabet Workers Union has issued a statement about the situation, saying "As one of the most profitable players in the AI industry, Alphabet has a responsibility to continue investing in its ethical application. Margaret founded the Ethical AI team, built a cross-product area coalition around machine learning fairness, and is a critical member of academic and industry communities around the ethical production of AI.
Regardless of the outcome of the company's investigation, the ongoing targeting of leaders in this organization calls into question Google's commitment to ethics—in AI and in their business practices. Many members of the Ethical AI team are AWU members and the membership of our union recognizes the crucial work that they do and stands in solidarity with them in this moment…In this case, they have directly attacked Margaret and attempted to tarnish her reputation by making claims that they're allegedly still investigating…We will be vigilantly monitoring this situation as it progresses. "
The Alphabet Workers Union is concerned by Google's actions against member Margaret Mitchell. The continued targeting of leaders of the Ethical AI team calls into question Google's commitment to ethics. Read our full statement: https://t.co/SE2ARLtVby

— Alphabet Workers Union (@AlphabetWorkers) January 21, 2021
---
Author: Kris Holt, @krisholt
12h ago
Source: Engadget