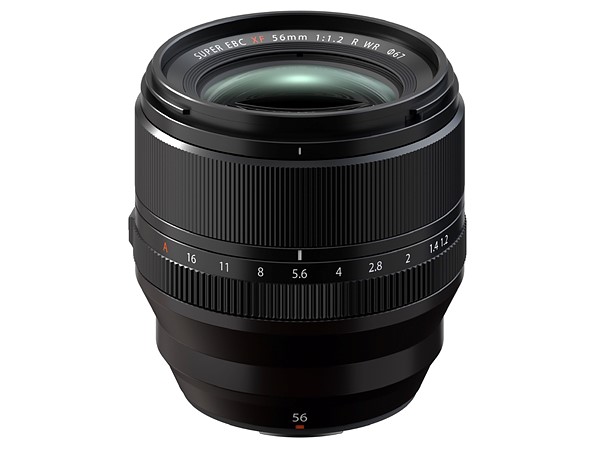 When we published our studio test images for the Fujifilm X-H2, we said we'd recheck the performance with the new 56mm F1.2 R WR when a copy became available. We wanted to check whether it offered better results than the original (non-WR) XF 56mm F1.2 R that's been our standard studio lens for testing Fujifilm cameras since February 2014.
This also meant delaying testing of the Fujifilm X-T5, as we wanted to be sure we were using the most appropriate lens.
We now have a production 56mm F1.2R WR in-house, so we shot the X-T5 with both this and the original (non-WR) version of the lens, to see how much of a difference the new lens makes, and whether a change in our standard test lens is justified.
It's worth noting that our test scene is generally shot at F5.6, where most 85mm equiv. lenses perform very well indeed. Another factor to consider is the significant imprecision in this instance, made somewhat greater than usual by the rather large steps between focus positions on both these lenses, and the disappointingly low resolution of the magnified live view function on both the X-H2 and X-T5.
We conducted repeated re-focuses, both manually and with the single-AF acquisition option in MF mode, then a further set with depth-of-field preview engaged, to ensure we were focusing at the intended aperture. In all instances the camera was set to electronic first curtain shutter (to avoid the shutter shake that can otherwise occur), then triggered with a wired remote and 2-second timer. We then selected and uploaded the best of the ~15 sets shot with each lens.
Despite these efforts, we weren't able to attain quite the same degree of fine focus with the X-T5 and original lens as we'd previously achieved with the X-H2. However, we have achieved what appear to be comparable results between the two lenses.
Our interpretation is that there is a slight contrast benefit to the use of the new 56mm F1.2R WR vs. the non-WR lens; in the widget above we've tried to highlight the area of greatest difference. In our judgement the difference is not sufficient, at the aperture value the test scene is shot at, to justify breaking consistency with previous Fujifilm models tested in our setup.
This isn't a comment on the new lens: we'd expect to see greater differences at wider apertures, and we've found the autofocus performance to be improved over the older version. But neither of these are pertinent to the selection of our standard Fujifilm test lens, so we'll stick with the original 56mm F1.2R for now, to maintain perfect continuity in the studio comparison feature our site provides.
---
Author:
Richard Butler
Source: Dpreview